REQUIREMENTS TO JOIN THE NETWORK
Have been established in the freight forwarding and/or logistics business for a minimum of 4 years.
Submit three (3) references from agents you currently do business with, outside the country in which you are located.
Attendance at Annual Meetings is mandatory. Some absences may be deemed "excused," but members must make their best effort to participate in Annual Meeting Events.
Participation is mandatory in the Platinum Plus Program.
MEMBERSHIP DUES + PLATINUM PLUS PROTECTION
1 office/main branch, $2,300.00 annually.
Branch offices, $1,000.00, each.
3rd office or more, we provide inducement package pricing as we think this is a win/win for everyone. We will provide a specific quote in these cases.
All members must participate, $500.00 annually until $5,000.00 in payments have been made, and then all future payments stop. We are the only network that caps contributions in order to our financial protection program, thus lowering your cost.
Platinum Plus Program protects your company against cases of bad debts, bankruptcy, insolvency or fraud, as evaluated by the Advisory Board.
If payment is made by international wire, the charge is $25.00 to offset the costs raised by intermediate banks.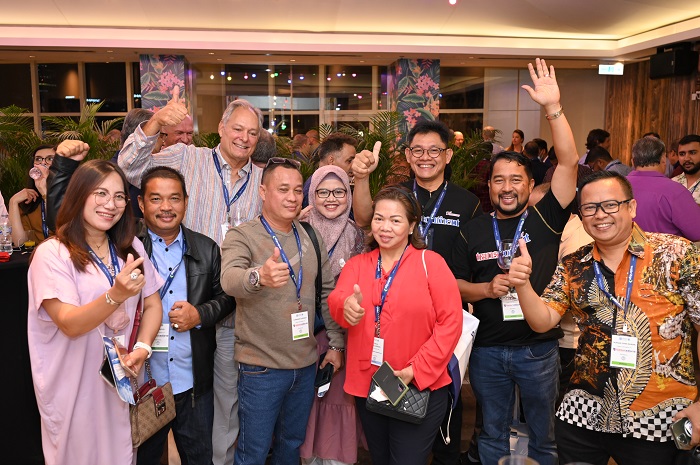 TO APPLY FOR MEMBERSHIP
You must complete and submit the online Membership Application Form. You can request an application using the link below, or by contacting our staff.
Once the Membership Application Form is submitted, you will receive an email from RightSignature prompting you to eSign our Member Commitments Form. All members sign this form. Please sign this form right away as it is needed to approve your application.
Our staff will be following up with certain questions and will stay in communication with you through the entire process. We conduct a due diligence investigation of all applicants which includes checking references, checking industry blacklists for any reported delinquent debts, as well as credit reports via Creditsafe to ensure that all applicants are well-established and reliable companies.
You will be informed when the application process is completed and your company has been accepted.
You are billed once your company is approved for membership.
Our team will draft and send your member profile with basic information about your company for your review.
Once your payment has been received, we will announce your company to the entire network and will share your approved member profile with the entire network via our Broadcast Email Tool and WhatsApp Group.
You will also be provided with a Username and Password to log in to the Members-Only website that provides the contact information for all of our members as well as many helpful tools to help you connect with fellow network members and get busy building your business!