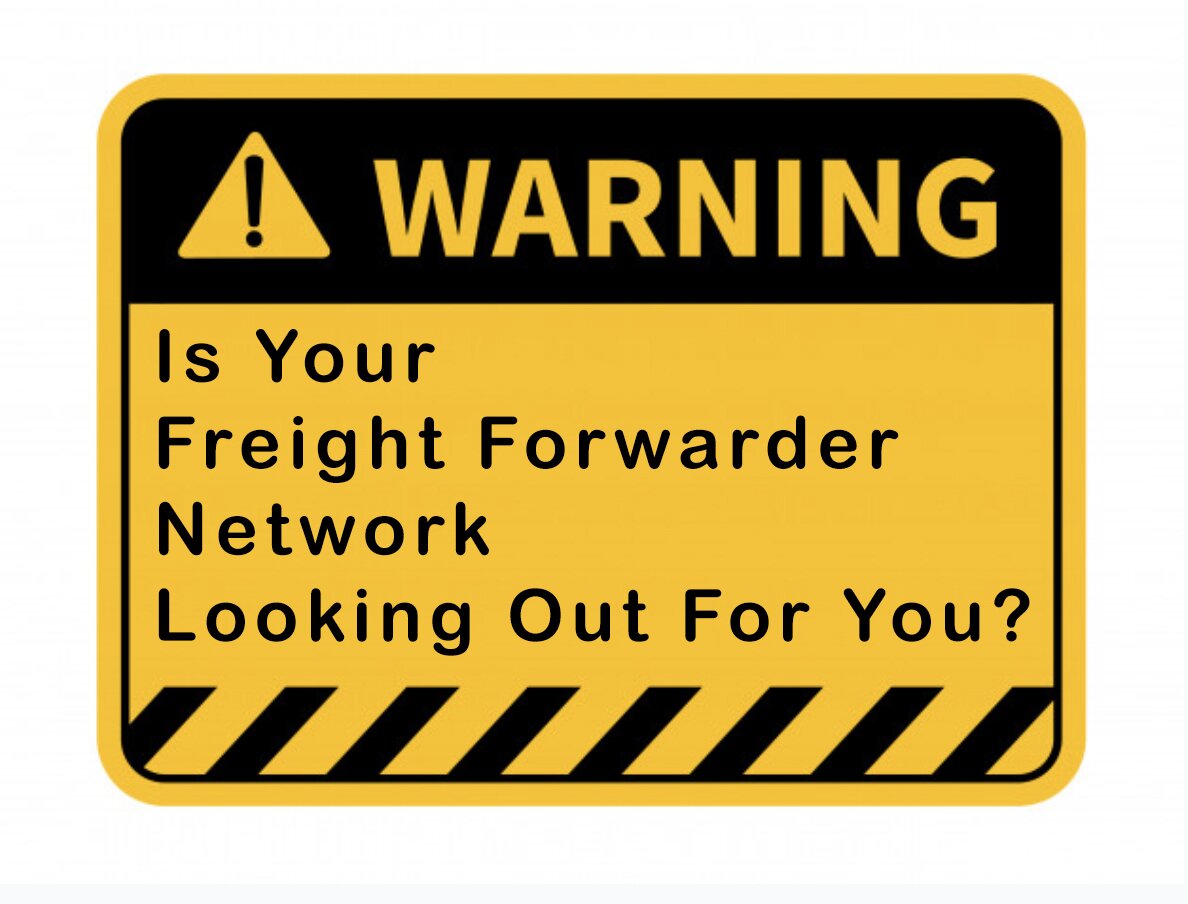 IS YOUR FORWARDER NETWORK LOOKING OUT FOR YOU?
There seems to be a new independent freight forwarding network popping up every week. Besides offering lower prices, it's hard to decipher what benefits distinguish one from the other. Is it possible that all of these networks are the same?
What sets a great forwarder network apart from the other is the quality of value you get from joining. When someone uses the word quality, you should always ask them to define how they demonstrate it in their approach. Any forwarding network should also be able to tell you how you can achieve a ROI from joining the forwading network. But this is only surface level.

In case you haven't noticed, independent freight forwarders are being challenged like never before, and the speed and degree of these threats is only increasing. From Amazon, to Flexport, to the whole digital transformation, the playing field is changing fast. These threats are substantial and have the potential to make your independent freight forwarding business irrelevant.
So, what are you hearing from your Freight Forwarding Network about all of this?
What is the value of engaging in ideas and strategies that might just save your business from extinction? Would you think it might be a bit more than the $30 - $40 a month difference in lower membership dues with yet another new forwarder network?
If your current forwarder network(s) is not providing strategic perspectives and ideas on these threats and what to do going forward, then where is the real value and quality in that forwader network?
Forwarding networks should include regular and meaningful strategic forecasting meetings. Having input from members all across the world as to where the industry is heading, what the threats are, and some ideas on what to do about them is crucial to the longevity of your business.
Getting together, building relationships, and trading business is important, but is it as important as the very survival of your business?
And, why can't you have both?

For the past 10+ years, we at GLNK, INC., the owners of the GLOBALINK and GLOBAL VALUE networks have set up meetings to identify, explore, and communicate major strategic issues with our global members..
We are committed to providing a strategic perspective in addition to a networking space. Examples include:
We held a meeting in New York when Amazon made a direct move into freight forwarding. We discussed what it meant for the industry and how we could respond.
When the Federal Maritime Commission (FMC) started ramping up enforcements and fines, we met in Philadelphia with our members, along with the foremost FMC attorney, to understand what was going on, and how to avoid these very large penalties. What came out of that was a specially negotiated bonding program with Roanoke Insurance and a program of assistance that has enabled well over a dozen overseas members to become licensed, when it was not economic to do so prior.
Recently, we held a meeting in Chicago focused on the impacts Flexport is having in the marketplace, the threats they present, and how our members might counter these.
It's time to ask yourself how important it is to have a strategic perspective, especially with all the change going on in our industry, as part of your forwarding network participation.
Interested in learning more about our forwarder network? Email willsiemens@glnk.com for more information!
Want to read more interesting posts about freight forwarding? We recently wrote about HOW TO COUNTER FLEXPORT: MEETING AND DISCUSSION IN CHICAGO and WHAT IS A MODERN FREIGHT FORWARDER?.