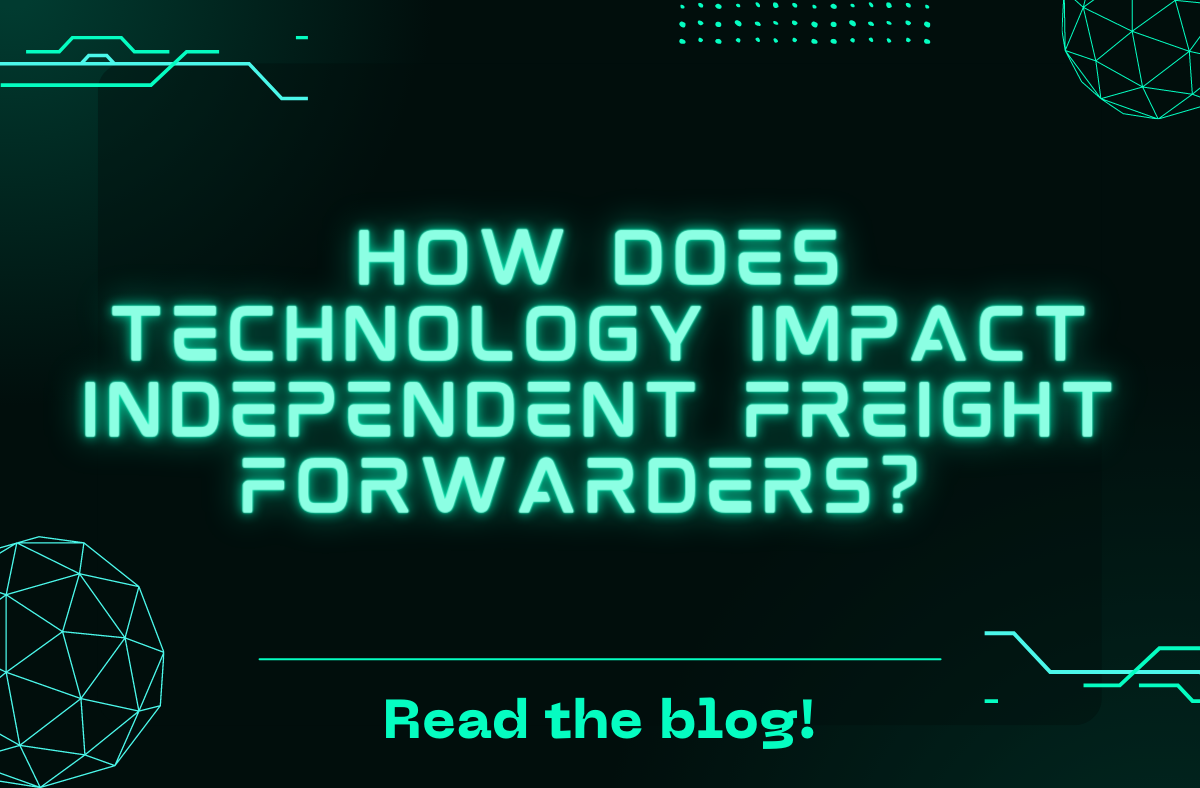 HOW TECHNOLOGY IMPACTS INDEPENDENT FREIGHT FORWARDERS
Independent freight forwarders need to leverage technology. Creating a digital strategy is absolutely essential for all forwarders with the rise of technology first companies like Beacon and Flexport.
With the development of data-driven technologies in the shipping industry, independent freight forwarders are now able to compete with their larger competitors in terms of coverage, visibility and traceability. It's also a great way to improve the customer experience.
As digital shipping companies use their carrier-shipper relationship to speed up and simplify the movement of goods for their customers, shippers need to be effective and efficient communicators. Shippers need to expand their use of technology to create better, faster and more efficient processes for both their network partners and customers.
Traditional logistics service providers are increasingly looking to gain insight into the cross-border e-commerce sector in order to properly assess the impact of this trend on the freight forwarding sector. The advent of e-commerce has irreversibly changed the world of the supply chain, making the shipping industry more dynamic, synchronized and technology-dependent than ever. Of course, modern freight forwarders can evolve and adapt to an environment in which information technology plays a vital role.
Shippers are also increasingly investing in technologies that not only increase efficiency, but also improve operations and create new solutions. Implementing technology solutions to improve operational and cost efficiency helps shippers and brokers around the world respond quickly and efficiently to their customers' needs, without compromising profits. For all the challenges shippers and brokers face, investing in technology paves the way for growth by helping businesses operate more profitably, compete more effectively, and develop long-term customer relationships.
Today's shipping partner must use a consultative approach to deliver customized and forward-thinking solutions where adding value beyond transportation solutions is part of growing your customers' business. Efforts to digitize the work of freight forwarders should focus on simplifying and automating tasks such as transforming customer relationships; automation of quotation and booking processes; transparency of shipment data between suppliers and buyers; reduction of personnel costs in relation to the number of operations performed; and, above all, a new look at business, while not forgetting that now it should include not only transport aspects, but also information management.
Providing support in the areas of foreign affairs, data and technology, insurance, foreign exchange and the environmental and social impact of the industry should be part of your daily work to ensure that your customers' delivery needs are met.
Forwarders can also use the power of strong relationships with their partner agents who have local experience and can often choose local options to help compete with new players throughout the supply chain. Independent freight forwarders are often closer to their customers and suppliers, offering customized, fast and creative solutions that go beyond what the data can offer.
Want to read more interesting posts about freight forwarding? We recently wrote about FREIGHT FORWARDING TRENDS and MEET THE GLOBALINK AND GLOBAL VALUE TEAM.
We've been in the industry for 20+ years. Don't hesitate to contact us if you're interested in joining the Globalink or Global Value freight forwarding networks. Email willsiemens@glnk.com or click here.