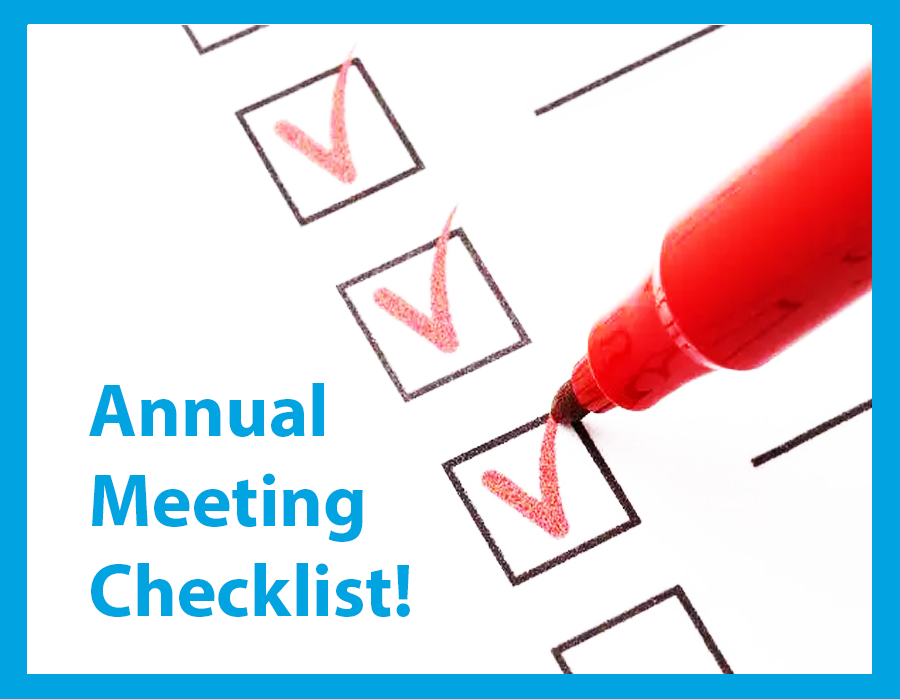 Annual Meeting Checklist: Are You Ready to Go?
We all get busy, and with all that you have going on, it can be easy to forget to prepare for your trip to our upcoming Annual Meeting Event.
To help you cover your bases, I thought I would put together a very simple Annual Meeting Checklist to help you feel ready to make the most of this valuable networking experience.
Have you booked your one on ones?

Upon registration, you were sent a username and password to the Annual Meeting website. This is a unique login that is different from your login to the network site. This is the login you can use to access the One On One Scheduler, access the hotel reservation link, and log in the Annual Meeting App.
The One On One Meeting Scheduler is open! You are able to start booking meetings immediately upon registration. Here is a One On One Meeting Scheduler Tour that should help you understand the various ways you can use our platform to fill up your schedule with meetings.

Have you sent us a photo of yourself for the meeting app?

Sophia, our administrator, has been reaching out to every attendee asking for photos to upload to your company profile. It is so important to have photos on your profile to help other attendees find you for your one on one meetings, or so they can just connect with you and introduce themselves in the course of the event. Additionally, it just makes your profile look better and more professional!

Have you downloaded our meeting app?

The Annual Meeting app is live and ready for download. (Apple Store | Google Play)
Use your meeting site login to enter the Annual Meeting App (reminder: it's different from the network site!)

We designed this so you can quickly access things like:

Your personal 1 on 1 Schedule
Meeting agenda
View Attendee profiles
Notes from your meetings and presentations and share them with your team back home.

Have you joined the 2023 WhatsApp Group?

This is a great way to interact with everyone that is at the Annual Meeting Event while it is happening. Share photos, coordinate meet-ups, and enjoy the experience together. You can even continue to use this chat long after the event is over to keep in touch with everyone you met in Panama.
Contact us to be added! Registered attendees only

Have you booked your hotel?

We have secured a discounted rate at the hotel for all attendees of our event. This is a limited room block, and we strongly encourage you to book your room right away to ensure you are staying at the hotel with the rest of the group.
We have a devoted link for attendees of our event to make reservations which is released to you upon registration.
Contact us if you need help finding this link.
If you have done all of the above, you are in great shape.
Of course, if you have any questions at all, you can always refer to the Annual Meeting Site which offers an overview, agenda, attendee list, and more.
As always, you can contact me and my team with any questions:

Will Siemens, President willsiemens@glnk.com
Gioia Cerullo, Sales g.cerullo@glnk.com
Sophia Sparacio, Administration admin@glnk.com Responsible for drafting meeting pages for the printed book and updating member profiles for app, etc.
Justin Sullivan, Project Manager info@glnk.com Sponsor support, event logistical support.